Welcome to Stargazer, The Melon Capital of 'Boskevine
http://stargazerofficial.enjin.com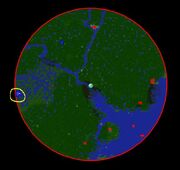 Quick Facts
Town Name: Stargazer Metropolis[I]
Nation Rank: Magrathea Enterprise[V]
Alliances: Part of the Corporation of Stargazer towns, as well as the United Council of Trading Cities
Location: Boskevine  (X: -1877, Z: 240)
Status: Peaceful
Mayors: Mayor Bluelimeminer and Co-Mayor Finnytom
Origin of StarGazer
Prior to the establishment of the Town of Stargazer on the planet Boskevine , operations were based out of Kelakaria . After immense industriousness on the part of Mayor Bluelimeminer and Co-Mayor Finnytom, Stargazer was founded. Founded on the planet Boskevine in August 2014, the town originally was based out of the Stargazer HQ.
Timeline
August 20th, 2014 - The town of Stargazer was founded and construction ensued. Stargazer begins as a Settlement[III] with founders finnytom, bluelimeminer, iDedsek, and flower_chick.
August 25th 2014 - Stargazer opened it's doors to citizens and a town began to form around the HQ. Stargazer becomes Settlement[IV]
August 27th 2014 - The circular landing field in front of HQ was opened for use.  The landing field was established to allow customers to make quick stopovers at Stargazer to purchase merchandise.
August 29th 2014 - Stargazer becomes Colony[I]
September 1st 2014 - Stargazer becomes Colony[II]
September 2nd 2014 - Sliding Hanger door installed on HQ
September 6th 2014 - Stargazer gets a subforum (Click here to view subforum )
September 24th 2014 - Stargazer Oasis is founded by flower_chick
October 4th 2014 - Stargazer becomes Colony[III], Stargazer joins the Ignis Trade Route
October 23rd 2014 - Stargazer makes it into the Top 10 money balance list
October 27th 2014 - Stargaazer becomes Colony[IV]
November 2nd 2014 - Rappuneko of Ignis joins Stargazer, Stargazer is no longer a part of the Ignis Trade Route, Stargazer becomes City[I]
November 16th 2014 - Stargazer makes it to the #1 position on the Top 10 Money balance list, Added QR Code on side of HQ and on Roof

November 23rd 2014 - Stargazer becomes City[II]
December 10th 2014 - Stargazer becomes City[III]
December 23rd 2014 - Stargazer joins Magrathea Enterprise[V]
January 13th 2014 - Stargazer becomes City[IV]
February 10th 2014 - Stargazer becomes Metropolis[I]
February 14th 2014 - StarENT is founded, The Corporation of Stargazer towns is founded consisting of Stargazer, Stargazer Oasis, and StarENT. Website was created shortly thereafter. http://stargazerofficial.enjin.com
Current Town Structures
The town complex currently consists of:
HQ - The public shops , citizen hangers, as well as the private farms and factories of the founders
Bosquevine Minting Co. - A farm built to generate cash
Residential district - The location where our civilians live
Embassy Path - A area to host embassies for allied people
Community district - A shared space for our civilians
Landing Field - A place where our guests can land and explore our shops
Planetary Outposts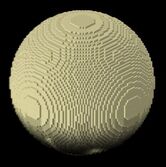 StarGazer Oasis
Town Rank: Settlement[I]
Location: Quavara (X:5, Z:-1404)
View on Map: Click here
Status: Peaceful

Iffrizar Outpost

Town Rank: N/A

Ceharram Outpost

Town Rank: N/A

Boskevine Outpost

Town Rank: N/A

Krystallos Outpost

Town Rank: N/A
Boletarian Outpost

Town Rank: N/A
The Future of Stargazer
Stargazer is currently planning a multistory community hanger and a shopping center inside HQ (open to the public).
Town Members
1. President of Stargazer and Mayor of Stargazer HQ

            bluelimeminer

2. Vice President of Stargazer and Co-Mayor of Stargazer HQ

            finnytom

3. Ambassador of Stargazer and Mayor of Stargazer Oasis

           flower_chick

4. Assistant to the Mayor of Stargazer HQ and Oasis, Tech

            iDedsek

5. Shipbuilder/Wool Manufacturer

moontree1

6. Technician

lbpfan950

7. Civillian

PonyMachete

8. Civillian

xXCartoonKidsXx

9. Civillian

MrPac_M

10. Civillian

kennysky

11. Civillian

sir_sparty

12. Civillian

legobaseball2

13. Civillian

loganator3001

14. Civillian

IceLogan

15. Civillian

mr_mango32

16. Civillian

koolkreeper13

17. Civillian

TheClassyCake

18. Civillian

Kucabara

19. Civillian

clonious

20. Civillian

Dark_Ace5

21. Civillian

ZamX735

22. Civillian

death999643

23. Civillian

dungeoneer654321

24. Civillian

gwenithemily

25. Civillian

general_diamond

26. Civillian

critter95

27. Civillian

boubi2

28. Civillian

voldermort567

29. Civillian

bohoboys

30. Civillian

Shaumulizard
and more!
How to Join
Like to build epic buildings? Like to build epic ships? Have great ideas and want to make a difference! Join Stargazer!
1. Before you join we need to verify your answers to a few questions.  Please view these questions on our subforum and reply on the application thread.  Click the link below to apply.

2. Upon answering of these questions, the mayor will then choose to let you join.  To join you must come to Boskevine . When both you and Mayor Bluelimeminer are on Boskevine , Blue will invite you to the town .
3. Type /accept to join.